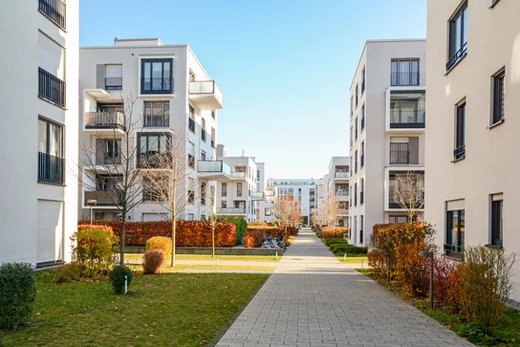 Last week, the Supreme Court struck down the CDC's nationwide eviction moratorium.
But state or local eviction moratoriums may still exist, including in Central Texas.
It is time, however, to challenge those in court and get them thrown out also.
Big news in the eviction moratorium world late last week. The United States Supreme Court took up a challenge to the CDC's nationwide eviction moratorium that we have discussed previously. And its ruling was good for landlords.
So what did they say and what does it mean for Texas landlords? Well that's what we talk about in this week's blog entry.
CDC Eviction Moratorium
We have talked about it previously in this blog, but in case you do not remember, last summer, the Trump administration had the CDC issue a nationwide eviction moratorium for non-payment of rent. The basic justification was that a lot of evictions would be a public health crisis during COVID. It was originally scheduled to last until the end of 2020.
But the Biden administration has continued to extend the moratorium. The latest efforts came as it was expected to expire at the end of July. The CDC again extended it until at least October 3, 2021.
As you likely recall, under the CDC moratorium, a landlord cannot evict a tenant for non-payment of rent if that tenant provides a declaration that states he or she cannot pay rent as a result of a loss from COVID. There are some exceptions that we have discussed previously, but that's basically the overall structure.
US Supreme Court Ruling
On Thursday last week, the US Supreme Court weighed in on the CDC moratorium for the first time. This was as a result of a lawsuit brought by a group of landlords challenging the moratorium.
Its not particularly surprising that there was a challenge to the moratorium. It has always been on shaky legal grounds. Indeed, when Biden first extended it, he acknowledged that it was on dubious executive power. I personally think you could make a takings/eminent domain claim for it. But some experts in that area may be able to disagree.
But the bottom line, during the heart of 2020, while landlords knew the legal justification was flimsy, for the most part they did not want to challenge the CDC's authority and get the bad publicity that would accompany a challenge. But with unemployment rates back down to pre-COVID levels, it seemed ridiculous to continue to make landlords bear the brunt of this any longer. As a result, some landlords finally challenged it and the challenge made its way to the Supreme Court.
On Thursday, the Supreme Court finally struck down the CDC's shaky moratorium. The Court said that, even though the CDC has some emergency powers, this does not fall within them. And it is up to Congress to make a law giving the CDC this power. As a result, the moratorium was immediately ended.
What does this Mean for Texas Landlords?
Now that there is no longer a nationwide moratorium, does that mean that Texas landlords can move forward with evictions? Come on. You know the answer. Maybe.
Seriously, though, while the nationwide moratorium is no longer in effect, any state and local ones may still exist.
The most prominent of these are in Central Texas – specifically Austin and Travis County. These has been previously discussed in this blog. But basically you may not be able evict a tenant for non-payment of rent if the monthly rent is less than $2,450 per month. There are some potential exceptions, so please read our previous blog entries or give us a call to discuss further.
But that's not even the end of the analysis. Because, as you may remember, Governor Abbott recently declared that all local COVID ordinances are rescinded. So what's the story? Can an Austin landlord evict for non-payment of rent? And should he or she challenge the local ordinances in court?
The answer to the first question is maybe. And the second – in my opinion – is definitely. Its beyond time for governments to stop commandeering landlord's property. And the way to get them to stop is to challenge these ordinances in court. We can help – if you have an issue with a non-payment eviction, please give us a call.