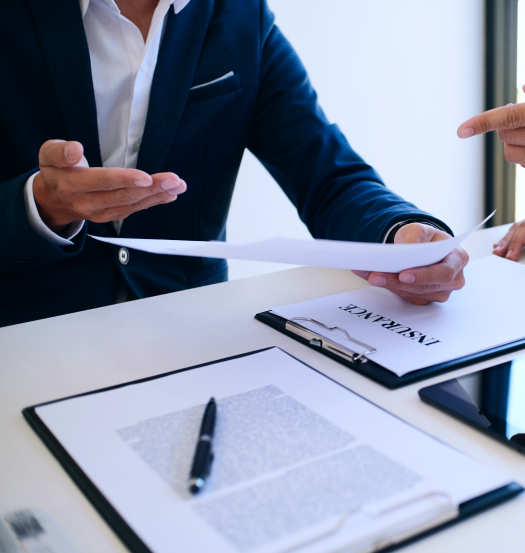 First Party Insurance Claims
Was your property damaged by fire or a storm? Is your insurance company not paying what it should? We can help.
Insurance companies are in business to make money. This often includes low-balling you or denying your claim. As they have gotten more aggressive, insurance disputes have been at the forefront of alternative dispute resolution. This now includes all facets of appraisal arbitration, and mediation procedures. We will always try to resolve disputes and successfully settle claims without the need for additional formal, expensive, litigation.
Preparation and documentation are fundamental to getting the amount you deserve. Having proficient experts guide you through the process is essential. We will help find the right people you need, and resolve your claim by negotiating with the insurance company or filing a lawsuit against it.
First Party Insurance Claims
First Party Insurance Appraisals
First Party Insurance Litigation
"We have worked with Bukowski Law Firm since 2011. During that time, their knowledge and professionalism has helped us grow from a company less than 100 multifamily units to the developer we are today; their guidance has been invaluable to us. We look forward to many more years of continued success with BLF as our partner."
Kerry Bowe | Vice President of Operations |
Presidium Property Management, LLC
"Bukowski Law Firm's help and guidance has been a great benefit to Mesa View Capital as we continue to expand our business. They have provided us fantastic representation to help protect our assets and realize our vision of becoming a full-service real estate investment company."
Philly Ji, Managing Director,
Mesa View Capital
"Working with Bukowski Law Firm has provided peace of mind to the management team at Austin Habitat for Humanity. With their dedication and expertise, they have helped us navigate complicated contracts and assisted in deal negotiations, supporting the acquisition and protection of our assets and allowing us to better serve the Central Texas community. I highly recommend them to anyone needing reliable, trustworthy and timely advice."
Phyllis Snodgrass | Chief Executive Officer|
Austin Habitat for Humanity
"Working with Bukowski Law Firm has been a game-changer for Redeem Investments. The level of dedication, attention to detail, and responsiveness is unmatched. We entrust BLF to handle everything from contract production and review, tax protests, entity formation, and more.  I highly recommend Sean and his team."
Christian Catron,
Redeem Investments
Contact Our Real Estate Law Firm in Austin, TX